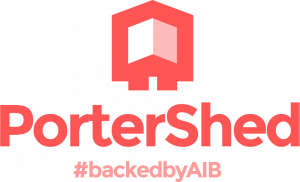 The not-for-profit Galway City Innovation District CLG was founded in 2015 to attract creators, innovators and entrepreneurs who wish to work in close proximity to others in a supportive and connected environment in Galway's inner city, as well as young technology companies with strong growth potential and, eventually larger companies and multinationals.
In answer to this, GCID set up the The PorterShed a downtown in novation hub that houses high-potential start-ups, innovation-driven entrepreneurs, a co-working space, and an open events area for workshops/talks. The  PorterShed opened in May 2016.
Since opening, The PorterShed has been home to more than 65 businesses and its member companies have raised €36 million in investment funding. It has also supported the creation of over 750 jobs in the west of Ireland, held over 1,000 events and welcomed more than 11,500 visitors.
Last year GCID secured €2.5M government funding to provide a second building incorporating coworking space, private office space and event space for scaleup technology and medtech companies. The project aims to support 780 jobs directly and indirectly over its funding cycle.