Inclusive Pathways to Employment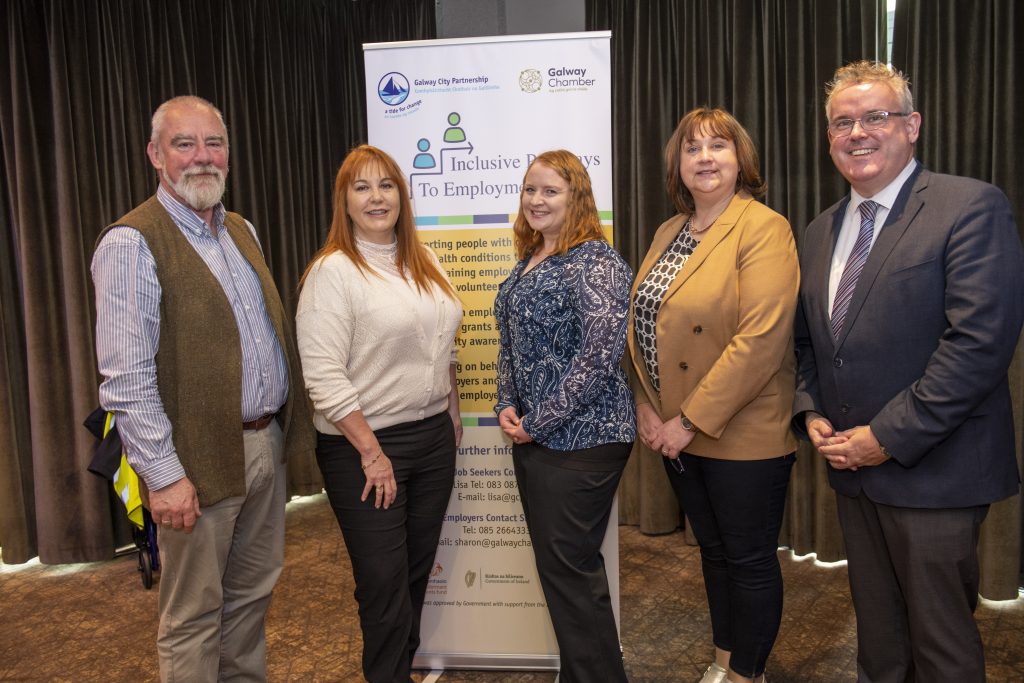 Inclusive Pathways to Employment is a joint venture set up by Galway City Partnership in conjunction with the Galway Chamber.  The project helps and supports people with physical and mental health conditions find employment opportunities.
Pathways clients are offered support on two levels, firstly engaging with the employment support co-ordinator, Lisa Collins.  At this stage, clients receive one to one mentoring support to enable them to gain confidence and help identify and overcoming challenges or issues that are proving to be a barrier in securing and maintaining employment.  Supports such as pre-employment courses, work related training, CV assistance and interview technique training are offered.
Sharon Doyle, the Employer Liaison Officer, will then advocate with employers on the client's behalf.  Sharon offers potential employers assistance and advice on accessing grants, (such as 'The Wage Subsidy Scheme which means: The employer pays the employee the going rate for the job. The employer is then paid a subsidy of €6.30 an hour for the hours worked.  The maximum annual subsidy to the employer is €12,776, based on a 39-hour week).
To date Sharon has engaged with 77 companies, 44 for whom she successfully organised free disability awareness training.
We offer continuing support to both the employer and employee after placement. We invite businesses to engage with the project and to help create positions and offer work experience opportunities to our clients.
For further information, please contact us: