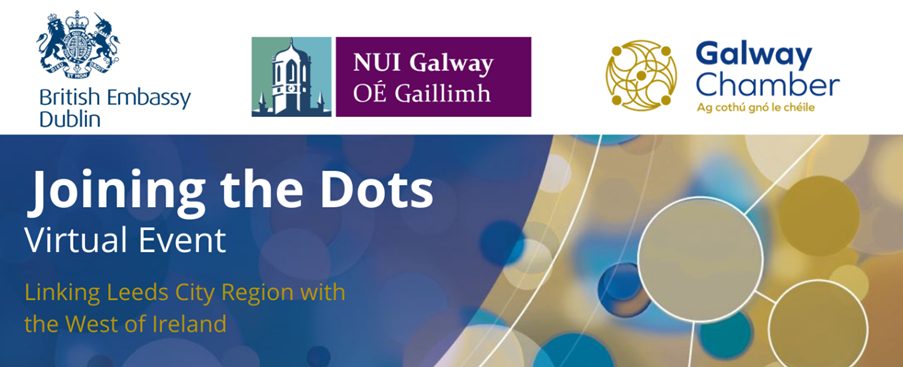 Over the past year, as part of the Joining the Dots Programme - West of Ireland, NUI Galway has been working with the British Embassy to explore business clusters in Galway/Mayo and counterparts in the UK. This has identified many opportunities, starting with the Leeds/Bradford city region.
As Brexit fast approaches, it is vital that we continue to foster a good economic and trading relationship between Ireland and the UK, making initiatives like this so important.
Galway Chamber, in collaboration with the British Embassy Dublin and NUI Galway, hosted a virtual launch event of this initiative on Thursday, 17th December and on enhancing business links between our regions.
Speakers included:
British Ambassador to Ireland, H.E. Mr. Paul Johnston

Hildegarde Naughton TD, Minister of State at the Department of Transport, Tourism and Sport.

Prof Jonathan Levie, NUI Galway will present an overview on the key findings of the report

City/ County officials and development agencies from both Galway/ Mayo and Leeds City Region will discuss their regions and the opportunities for partnership