European Mobility Week 2021
Galway Chamber's 'Get Galway Moving' Committee are delighted to partner in the EUROPEANMOBILITYWEEK 2021 campaign, with Galway City Council.
This year's EUROPEANMOBILITYWEEK theme is 'Safe and Healthy with Sustainable Mobility'. The choice of this year's theme pays tribute to the hardships felt by Europe – and the world – throughout the COVID-19 pandemic. It also reflects on the opportunities for change resulting from this unprecedented health crisis in Europe.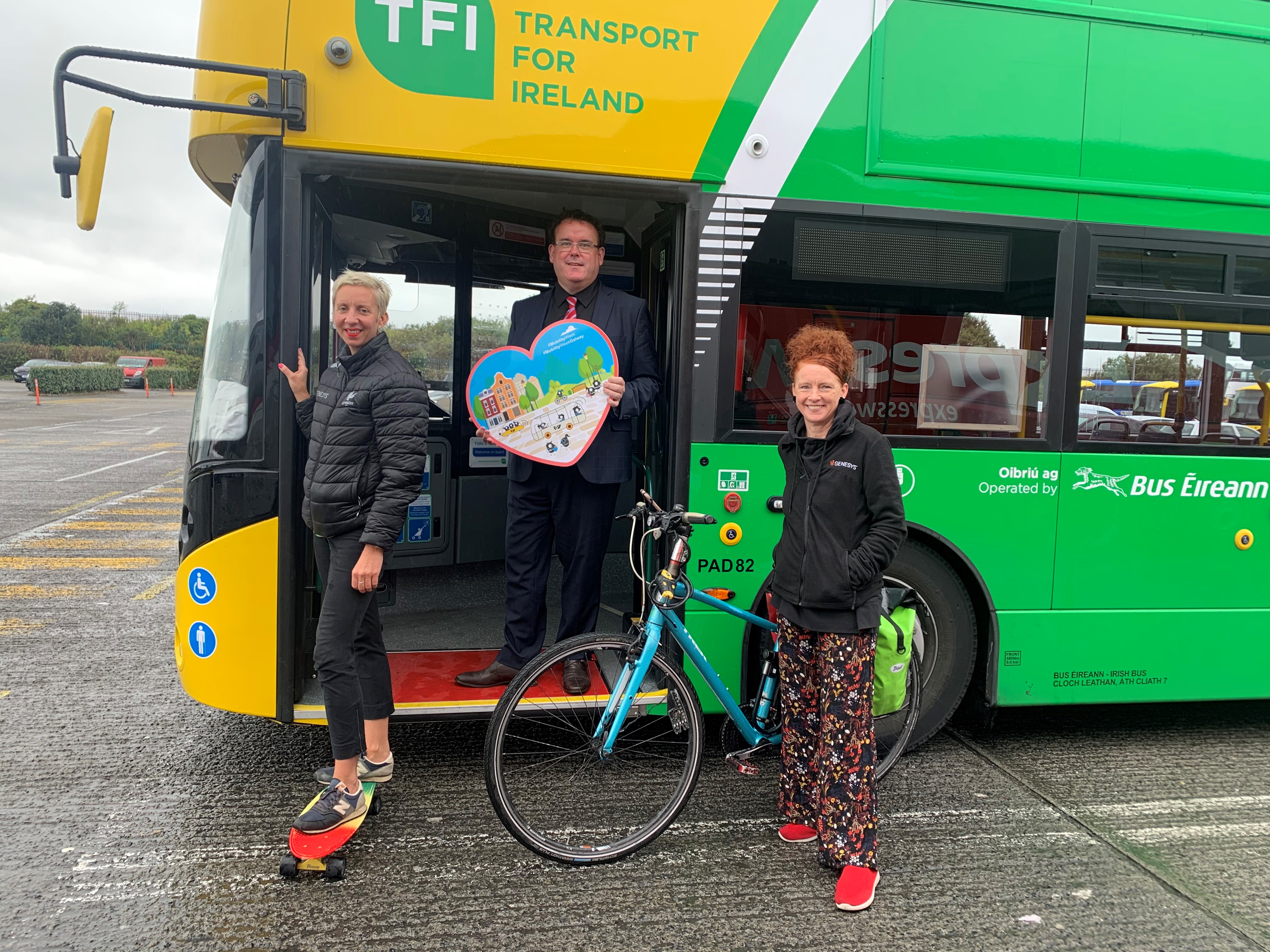 Genesys are committed to Zero-emission mobility for all
From 16-22 September, Genesys is organising activities to raise awareness on sustainable mobility.
With this year's EMW focusing on health the Genesys team will be taking part in a Strava Mobility Challenge. After all, there is nothing better than a little competition to get the blood pumping. The winner of the challenge will win a Genesys North Face Parka to help them on those colder days to come when they are out on their bikes, walking, blading, skateboarding or for post-run warming up.
With the team moving next year to Bonham Quay (LEED and WELL accredited), sustainability will be an integral pillar in our day-to-day lives. Blurring the lines between work and home from the way we travel into work, eCar charging points and eBike docking stations.
Genesys will be celebrating World Car-Free Day globally on Wednesday, 22 September. Car-free days are a massive opportunity for cities to realise how much pollution affects our lives. Vehicle emissions are one of the main sources of outdoor air pollution, particularly in cities. Ambient air pollution alone caused some 4.2 million deaths in 2016 (according to the World Health Organization). Transport is also the fasted growing source of fossil-fuel CO2 emissions, the largest contributor to climate change.
As Genesys is committed to sustainability, we are looking for ways to reduce our environmental impact across the globe. Participating in World Car-Free Day is a way we can reduce our emissions together as #OneGenesys.
Genesys Ireland is delighted to support the Galway Chamber's imitative to promote the EMW 2021.  In line with Genesys drive towards great sustainability & as part of fostering active and healthy work-related events, we are mindful of much of the research presented as part of the EMW Campaign.  For example, cities that support cycling and walking campaigns tend to be happy, healthy, educated and economically stable.  Cycling and walking help to foster a community spirit and a feeling of unity.
Research consistently finds links between green spaces and positive mental health and wellbeing. A survey of 10,000 people in the UK found that communities living in greener urban areas were more likely to report lower mental distress and higher levels of wellbeing after adjusting for socioeconomic variation at the individual and regional levels.
For many of the reasons listed above as well as reducing noise & air pollution, improving road casualty stats and generally providing more stress-free living and working realms – Genesys has promoted the ' Bike to Work Scheme ' since setting up an office in Woodquay in Galway with over 10% of the workforce availing of this BIK.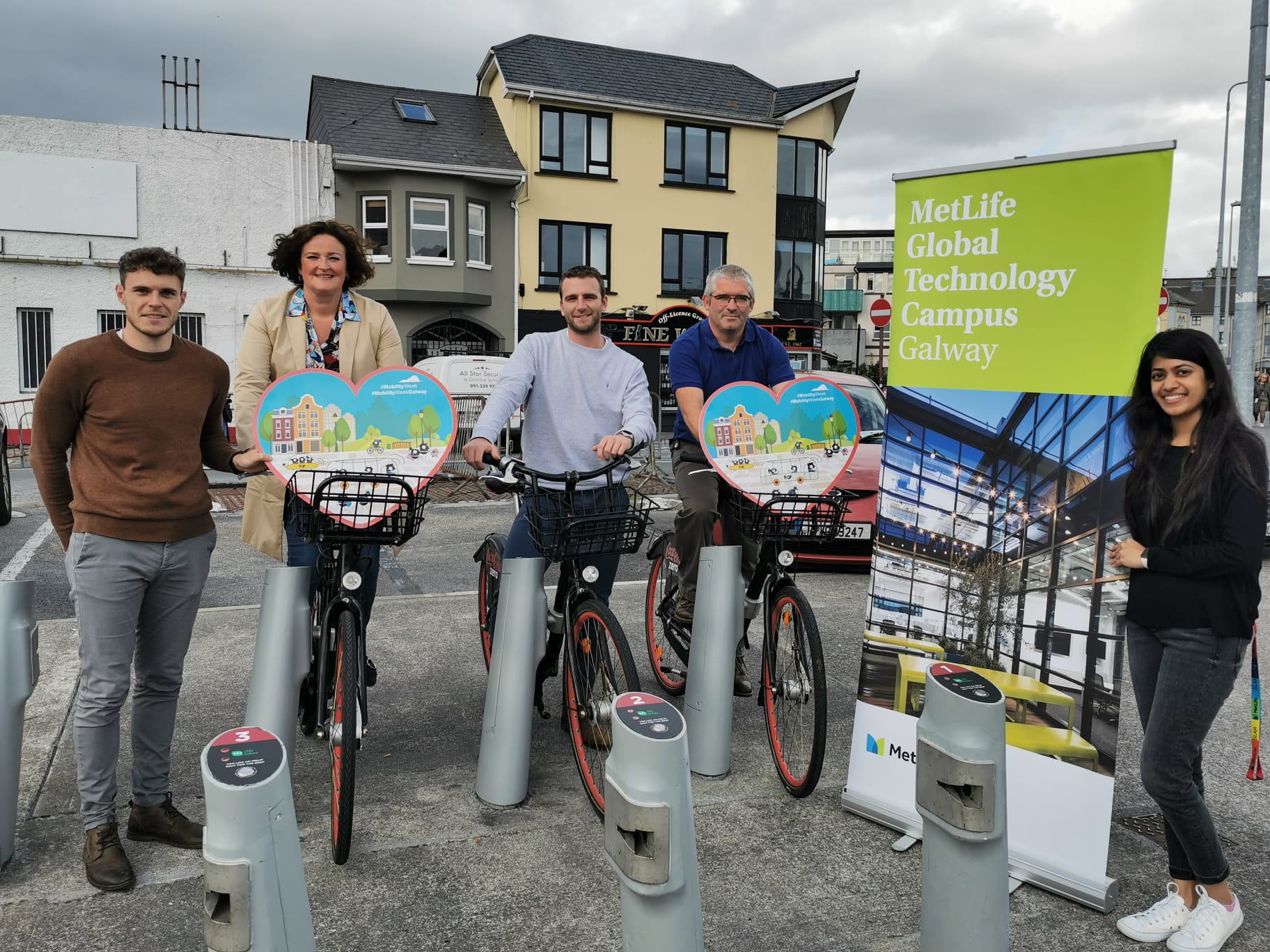 MetLife, in conjunction with the EUROPEAN MOBILITY WEEK theme of "Safe and Healthy with Sustainable Mobility", is proactively embracing opportunities for change resulting from the pandemic.
Building on initiatives that began last year, such as increased active mobility and the use of low- or zero-emission mobility, MetLife is looking to further promote this agenda with its associates and their families.
MetLife are delighted to partner with Galway Chamber of Commerce on their social campaign to align with other member companies to highlight the benefits of encouraging their employees to adopt walking/cycling/sustainable mobility as part of their daily lives.
MathWorks Ireland encourages and supports employees to adopt active mobility through several initiatives:
Our office's city centre location, which is close to Galway's main bus and train stations, helps facilitate the ability for our staff to use public transport to get to and from work. To help towards this, we also enable and support the use of the TaxSaver Commuter Ticket Scheme for staff using public transport for their commute. Where possible, when staff are relocating to Galway, we support them in trying to locate and live within walking distance of our office.
We encourage all of our employees to avail of the 'Bike to Work' scheme and, in parallel with this, we provide secure bicycle parking and shower facilities for staff members who cycle to work.
Getting healthier means moving more, and walking is one of the easiest ways to do that. Our staff have organised challenges for themselves on the number of steps they can do as a team in a month! We also organised a 'walking lunch' that allowed staff to participate in a 30-minute walk, once a week, taking in some of the interesting sites around Galway!
At MathWorks, we host an annual 'summer outing' weekend away for staff and their families. As part of this outing, we include walking and cycling activities for participants and, to date, have enjoyed a number of the amenities on the wild Atlantic Way such as cycling on the Great Western Greenway and hiking on Diamond Hill.
Brite Mobility Limited are the first micro mobility provider in Ireland to offer fully insured, shared electric micro mobility corporate commuting services for businesses. By offering ebikes, escooters or mopeds for employees, businesses reduce the cost of parking cars and employees can skip traffic and travel around their city safely and in zero carbon style. The business pays the full cost, partial cost or the employees pays. The business signs up via Brite's website, the rider downloads the app, Brite verifies their identity, they can book or scan a physical bike to start their ride and off they fly.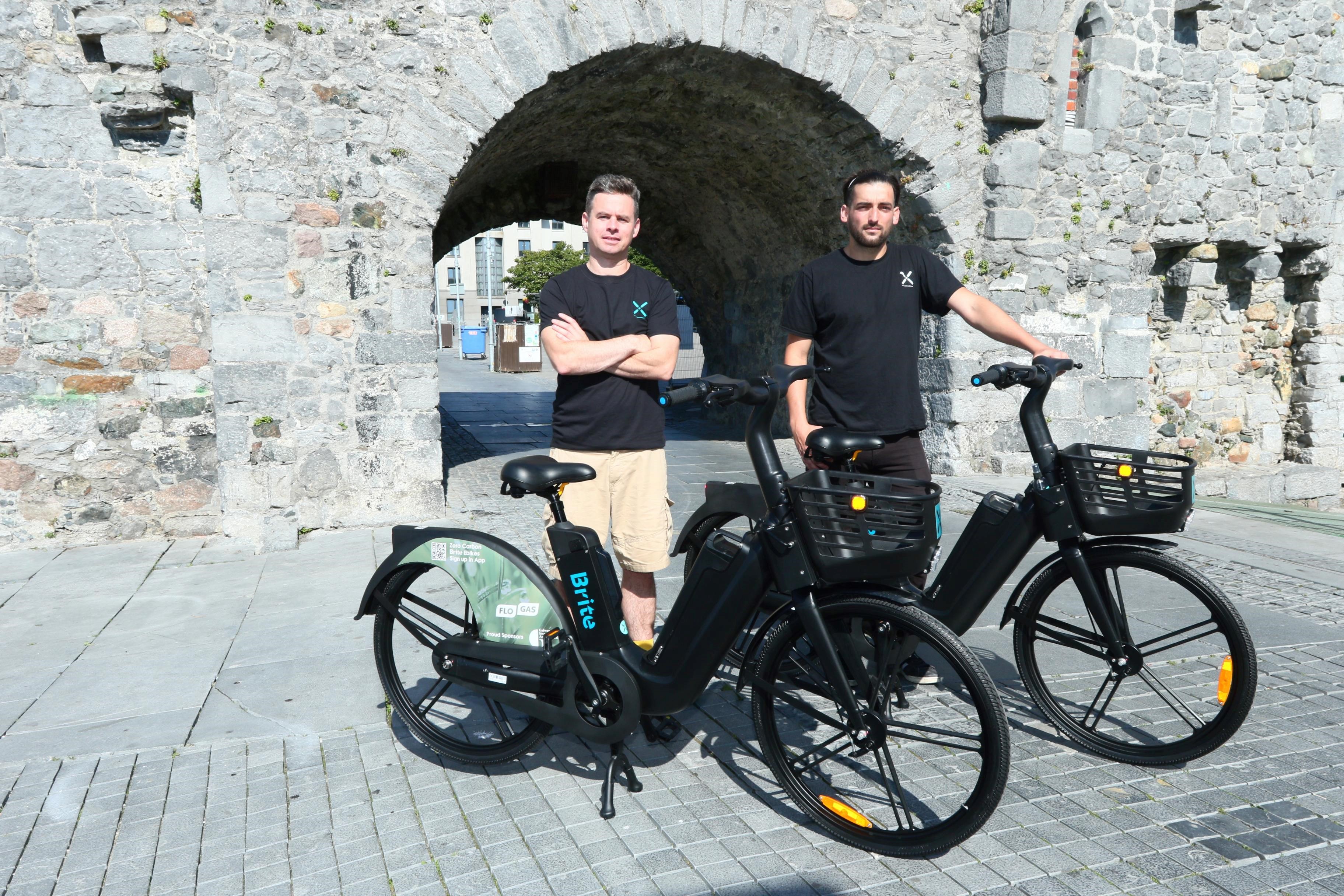 Photo by Mike Shaughnessy
Galway will be the first city in the country to have a completely hybrid Bus Éireann fleet by 2022.
26 buses were delivered to the city in May 2021. A further batch is scheduled to be delivered towards the end of 2021 to complete the transition of the Galway city bus network to low emission electric hybrid buses.
Bus related greenhouse gas emissions are expected to reduce by at least 30% due to the changeover.